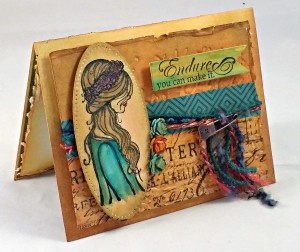 We have a simple but robust mission: To recruit the talent of artisans and meld them together to create works of art that will be donated to survivors of human trafficking and the organizations which support them.
We follow a process model that has proven to be effective and efficient in creating the handmade mixed media art elements which are donated.
1.)We communicate with the organizations which are fighting on the front lines to end human trafficking and exploitation and determine which art elements and what quantity they would like to receive. The organizations will have the option to use these handmade donated items in several ways:
To use the art elements directly with survivors. Cards of encouragement, birthday, thinking of you, etc as well as bookmarks, journals and memory / prayer boxes can be gifted to survivors to keep.

We are also available to provide Creative sessions with survivors. Please contact us to discuss this further.

Organizations may choose to use the art elements to raise funding & awareness of their cause. Some organizations have resale shops / boutiques which support their organizations and safe houses. They may decide to use the art elements in those shops to raise additional funding.
Organizations may decide to use the art elements as communication pieces to raise awareness for their cause. Our art elements can be tailored to each organizations needs. When you contact us, we can discuss this further.
2.) We raise funds through our online giving which is managed by Bell Shoals Baptist Church in Brandon, Florida. All art elements that are created are done so through financial contributions and donations of materials needed. This allows our organization to provide the art elements at no charge!
If you'd rather shop for specific items which we need, you can do so by finding our public "Wish List" on Amazon! All items purchased can be shipped to us directly! Be sure to watch our page called "Supplies we use" to find out about specific items we may need for upcoming projects.
3.) One we have all the supplies needed, we then schedule a "Create Event". Prior to the events we also have volunteers that come together to prep all the materials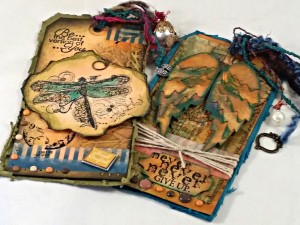 that will be used during the create events. These events are attended by volunteers who work to create every art element that is to be donated.
Due to the high quality of our art elements, each items takes approximately 1 hour to create! This is because everything is done by hand and with great focus. Table leaders watch over each element being created to ensure that they meet the quality standards that have been established!
4.) Once all the art elements are created for a specific request, they are put through a quality control process for one final check. Once an art element has "passed" inspection, it is wrapped and prepared for delivery.
5.) Prior to delivery, all art elements are covered in prayer by a group of prayer warriors! It is extremely important to us to know that from the beginning of this process, all the way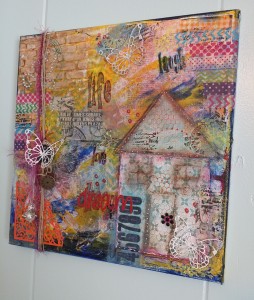 to delivery, the art elements receive prayer. We know that the only reason we are able to keep Restoration Art moving forward is because of God's blessing on this ministry and His desire to rescue the souls of the survivors!
Interested in joining us? Please visit our page on "Volunteering" to learn how you can get involved and make a difference!
And most important, Please pray for this community ministry, for all that will be involved and for all the lives that will be touched with our handmade creations!!