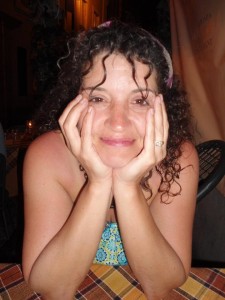 I glance around my world everyday and think to myself "there but for the grace of God go I". There are others around us who have existed in some of the darkest places imaginable and ONLY by the grace of God, and those He placed around these people, have they been rescued.  I often question why very visible, well publicized causes don't become "resolved". But just as quickly as this thought crosses my mind do I give my own answer….. "we live in a fallen world". We CAN get involved and make a difference. Any positive difference is something and it's what God has called us to do.
We are to show HIS love in a darkened world.
While working with another group I began several years ago called "Card Angels" (we create and donate handmade cards for Cancer Centers), I began to see how the model for that organization could be used for various other community involvement opportunities.
I've been hearing more and more about human trafficking over the past few years and knew that in our area of Tampa Bay Florida, the problem was real life and it surrounds us. My mind began to think about what I could do to get involved. I prayed for God to open doors an reveal what my role could be and as expected, He showed up and revealed in a mighty way!
Psalm 34:5 says "ALL those who look to Him are radiant; their faces are never covered in shame".  ALL are His children and in His eyes, they are beautifully and wonderfully made!
AS I began to learn more about the survivors of human trafficking and praying for the specifically, God pressed upon my heart the opportunity to create handmade art elements that would bring hope and encouragement to them. I now knew my purpose and made the decision to take the next steps that God had revealed.
I spent weeks in my studio, praying and creating. Once I had several items that I had felt led to create, I approached the staff at our local church (Bell Shoals Baptist Church) in Brandon Florida and shared my vision. On that very day, Restoration Art was born and it's been fast paced and a blessing ever since!
I oversee Restoration Art. We recruit the talents of artisans and meld them together to create works of art that will be passed on to survivors of human trafficking and the organizations which support them.
Be it one card, bookmark, or possibly a mixed media canvas or memory / prayer box, our vision remains the same…..
"Revealing God's Love & Restoring the Soul"
Theresa Calderini
Founder